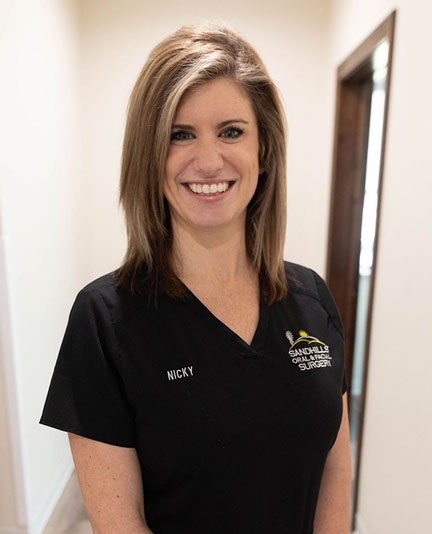 Nicky Tilley
HR Manager, Insurance Administrator
Nicky Tilley joined our team as Human Resources Manager, ensuring our practice is compliant and enjoyable for our staff and patients alike. Nicky also oversees our billing department where she persistently works with insurance companies on behalf of our patients, securing the maximum amount of coverage on each claim we handle.
Growing up in a family business, Nicky always knew she wanted to focus on organizational development. She received her Bachelors Degree in Business Administration from Sacred Heart University in Fairfield, Connecticut. After college she traveled the country as a consultant, training businesses and eventually landing in Los Angeles. While in LA, Nicky gained the knowledge in Human Resources, specifically employment law, and went on to earn her Professional in Human Resources Certificate (P.H.R.) in 2013.
Returning to her husband's hometown of Kearney, Nicky is overjoyed to have found a community and organization where she is part of a mission to provide the best service possible with an amazing team by her side!