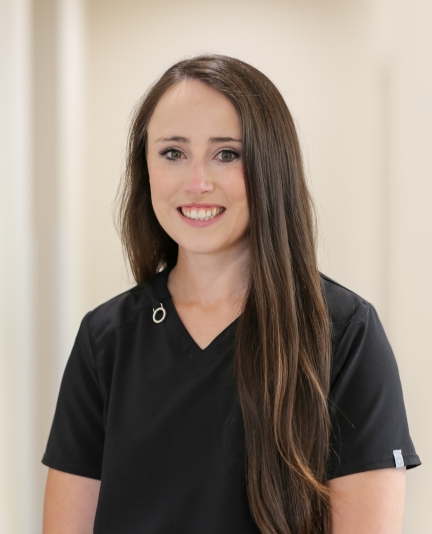 Kerrigan Shelton, CST,PA-S
Kerrigan is a certified surgical tech on our team. She is currently working towards a Physician Assistant degree through the University of Nebraska Medical Center. Kerrigan has tremendous experience in the operating room across all specialties. We first connected with her assisting a hospital case of Dr. Weber's - and the rest is history! 
Kerrigan lives in Minden with her husband and two dogs (all of whom are experienced explorers). She grew up in Cheyenne, Wyoming before moving to Grand Island, Nebraska for her high school years. Kerrigan is very accomplished in the field of academics. She received her B.S. in Biology at Concordia University, next her A.S. in Surgical Technology at Methodist College, and then her Masters of Science in Biology at UNK. 
We love her wealth of knowledge in health and science – and so much more. Kerrigan's extensive learning background and pursuit to becoming a P.A. are a testament to her will, determination, and commitment to providing excellent care. What a gift she is to our team and patients! When Kerrigan isn't dedicating herself to work, studies, or family she is likely traveling on an adventure. She has visited 16 countries and spent her senior year of college living in Ireland!